Albuquerque Sprinkler Installation Services
Are you tired of spending countless hours manually watering your lawn with sprinklers and the endless hassle of dragging those hoses and sprinklers all over your lawn? Do you find it frustrating that, even with all your work, your lawn still is not doing as good as it should be?
Why not install an automatic sprinkler system and make your life easier? Installing a sprinkler system will pay for itself over time just in the money you save through water conservation (which is especially important in the San Albuquerque and Rio Rancho area.)
We'd love to hear from you to discuss a sprinkler system from Discount Sprinklers. With us, you can be certain you will only get the best. Not only do we use the latest in irrigation technology, we only use the highest quality components for years of trouble-free performance. Even if you do have a problem, our sprinkler systems come with a seven-year warranty. And when we install a new sprinkler system, there is only minimal damage to grass and surrounding landscape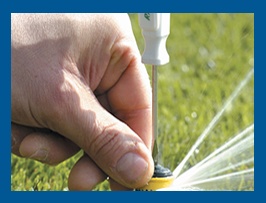 If your sprinkler system needs attention, we're here to help. Our licensed irrigators are trained to diagnose, repair, and service existing systems.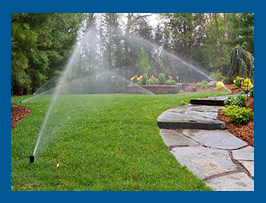 Each home is unique in its irrigation needs. Our licensed team of irrigators will design a custom system that's efficient and built to last.